As teachers go back to school and start getting trained (or have been trained) in implementing Common Core Standards we need to think about how to answer the many questions that parents will have about them. Making sense of Common Core Standards and implementing them in classrooms in 48 states will be challenging to say the least, so we can only imagine how difficult it will be for parents to make sense of them as well. Today I came across some wonderful materials written for parents to download about each grade level for English Language Arts and Math Common Core Standards. Each guide will explain what their child will learn by the end of each school year,. what their child will be working on during the school year as well as great tips for how to parents can help their child at home. It is easy to read and understand and perfect for parents with children in different grade levels. It also gives tips about how to talk with your child's teacher and how to keep the conversation focused on the most important topics in each grade level. I hope you find them as helpful as I did. What a great resource to download copies of your grade level ELA and Math CC Standards to hand out to parents on Back to School night!
Thanks for all you do to make a difference for your students and their parents.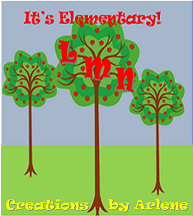 How will you use these resources?